552 Victory Road
Quincy, MA
833.257.2350
Tour
Floor Plans
Gallery
Virtual Tour
Contact





FILTER BY
November 5, 2017
Free Ferry Friday!
On Friday, November 3rd 2017, Bay State Cruise Company offered Free Ferry Friday! Residents of Meriel Marina Bay and the public enjoyed free, scenic rides all day long from Squantum Point Park in Marina Bay into Fan Pier in the Seaport. This transportation method is unlike any other. Take it from us, we even took our brand new Meriel bikes on the ferry and spent the day in Boston's stunning, scenic Seaport District!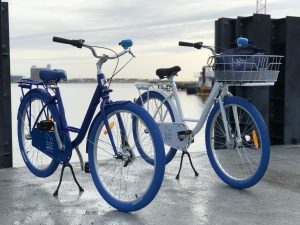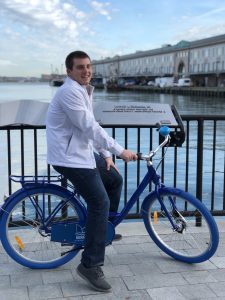 The Marina Bay Ferry service offers the perfect way to commute to work or to take a day trip into the city. Unlike other transportation options, the Marina Bay ferry provides a short and scenic 20 minute ride to your destination! Catch a stunning sunrise on the morning ride or take in the views on the evening ride as vibrant, orange and yellow colors take over the sky as the sun sets behind the city.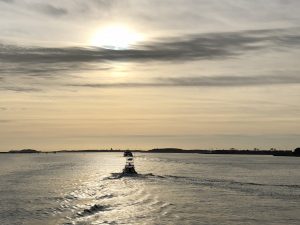 Local officials have set forth a goal to bring ferry service full-time to the Marina Bay community. So what are you waiting for? Get your ferry pass today and experience the ride of a lifetime. Change up your daily commute or take a weekend trip. No matter the reason, the Marina Bay Ferry service will take you on a journey you won't experience anywhere else.
Late night at the office and won't make it in time for the last ferry ride? Getting back to Marina Bay is still easy! Hop on the Red Line to North Quincy Station and take the complimentary shuttle that runs Monday – Friday from the station to Marina Bay. The train ride only takes around 20 minutes and the shuttle ride is 10 minutes. Could you ask for an easier commute?!
For more information on the ferry, or to see the daily schedule, check out the website here: http://www.mbferry.com/. And while you're in Marina Bay, come see our gorgeous, brand new apartment community! Visit our leasing office at 552 Victory Road in Quincy, MA to see our luxury apartments, where the city is within reach and the ocean is at your front door. Welcome to life at Meriel!