552 Victory Road
Quincy, MA
833.257.2350
Tour
Floor Plans
Gallery
Virtual Tour
Contact





FILTER BY
September 26, 2018
Summer to Fall Decor Transition | 4 Easy Steps!
Now that summer is over and fall is in full swing (can you believe it?!), it's time to start thinking about changing your décor. Say goodbye to the summer flowers and beach themed decorations and get ready for everything the fall harvest has in store! While changing the décor of your home can seem overwhelming, taking small simple steps can make the world of a difference. Check out our guide to transitioning your home décor from summer to fall in 4 easy steps!

1. Change out your flowers/plants

With the change of every season comes new flowers and plants to decorate your home with. It's probably safe to say that throughout the summer, your home was filled with sunflowers, hydrangeas or daisies. Switch it up this season and get Chrysanthemums! These gorgeous flowers come in all the fall colors you need. Get a variety of orange, yellows, red and purples to display around your home. Pansies are another great flower to add that will be sure to brighten up your apartment or house!




2. Display fall fruits/vegetables

The fall season provides lots of fruits and vegetables that are best this time of year. One super easy way to change your décor is to display fall fruits and vegetables. It can be as simple as putting apples in a basket on your kitchen counter or making a beautiful fall themed wreath on your front door. And of course, let's not forget about pumpkins and gourds! These fruits and vegetables will add color and freshness to your home.

3. Change the scent of your home

Time to get rid of your tropical and beach scented candles and replace them with the scents of fall! Head on over to your favorite candle store and pick up a pumpkin spice, spiced apple cider, cranberry or any other autumnal scented candle. This simple change will contribute a lot to your overall new décor.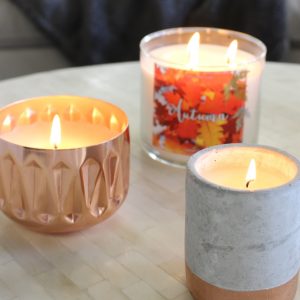 4. Switch up your fabrics

With fall comes colder weather so you'll need some thicker and warmer fabrics to keep you cozy! Switch your light, cotton fabrics for knitted or flannel materials. This can be applied to your bedding, pillow cases, throw blankets and more. These will exude the warm feeling that is associated with the fall season. While you change out your fabrics, take this opportunity to change up your color scheme too!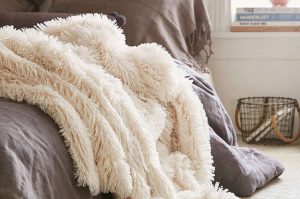 Need help getting started? Check out our Pinterest board to get some inspiration!