FILTER BY
February 12, 2018
5 Romantic Date Ideas | For Valentine's Day & Everyday!
It's that time of year again! Valentine's Day is the perfect opportunity to show your love and appreciation for that special person in your life. Probably the most conventional way to celebrate this special day is to go on a date. And even though the holiday might be around the corner, you still have time to plan the perfect date for your loved one! We're here to help. Here are some romantic and fun date ideas for you and your Valentine:

Cook a homemade meal
Going out to eat for Valentine's Day can become so predictable. Surprise your date this year and show off your cooking skills! Cooking together is the perfect way to spend time together and make new memories. After all, the best kind of food is made with love! Be sure to stop by your favorite market to get delicious ingredients. Keep it simple or make it luxurious. The options are endless.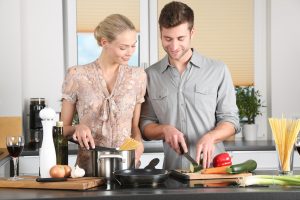 Get a Groupon
Groupon offers so many vouchers for the perfect Valentine's Day! From spa packages to day trips and getaways, Groupon is sure to help you surprise your loved one with a thoughtful gift this year. The best part? You get to save some money!

Chocolate and Wine Pairing
Nothing says Valentine's Day like chocolates and wine! Try something new this year and instead of going out to dinner, attend a chocolate and wine pairing. Many restaurants in the Boston area offer wine pairings for Valentine's Day, including Eataly Boston. The day before Valentine's Day, Eataly is hosting a "15 Shades of Red: A Wine & Chocolate Affair". 15 types of red wine will be paired with artisanal Italian chocolates. Does it get any more romantic that that?! For tickets, click here: http://bit.ly/2o1mzGN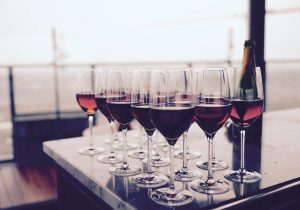 See a show in the theater district
Boston's theater district offers a variety of venues and shows this Valentine's Day. Go to the Charles Playhouse to see the Blue Man Group or see a concert at the Sinclair Music Hall. No matter which theater you choose, you'll be in for a treat. And if your Valentine loves theater, this is the perfect date night!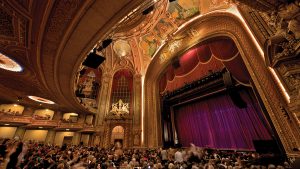 Go on a dinner cruise
If you're going out for dinner on Valentine's Day, this is the way to do it! The Odyssey in the Seaport offers a Valentines dinner cruise on the 14th and 17th for you and your loved one. These cruises will create the Valentine's Day to remember. With these dinner cruises you get a private table with incredible Boston skyline views, a 3 course meal and live music! Get your tickets here: http://bit.ly/2EYgUJy